/
/
/
Raya Leavitt Blackburn
Last modified: February 27, 2020
Raya Leavitt Blackburn
Full-day Kindergarten
Raya Leavitt Blackburn is the full-day kindergarten teacher at Provost Elementary School.
Academic screening is done on each student during the first week of school to determine which students would benefit most from this program. Those students then receive an invitation to join us for Full-day K! 🙂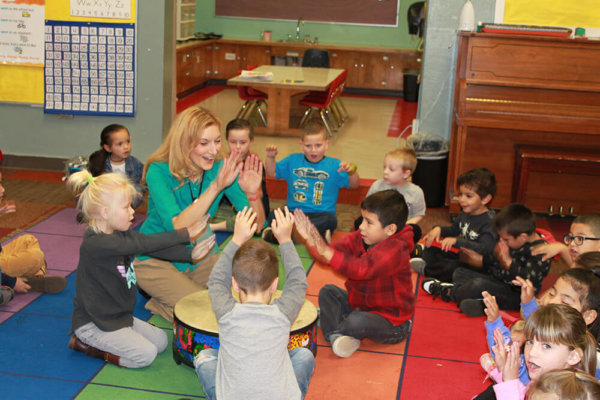 Mrs. Leavitt Blackburn
Ms. Leavitt loves teaching kindergarten! She has a Bachelor's Degree in Elementary Music Education from BYU, and a Master's Degree in Curriculum and Instruction and Early Childhood Education from ASU. She has been teaching school since 2003, including classroom music (K-5), and regular classroom in grades K-1. She loves teaching music and has a music school in her home including a Music Preschool and Group Piano Classes. She loves writing songs and music curricula, and is the creator of the Sound Beginnings Curriculum owned by an international company called, Let's Play Music. And, most importantly, she is the mother of two amazing children.
Educational Administration License, SUU
Masters in Early Childhood Education and Curriculum and Instruction, ASU
Bachelors in Elementary Music Education, BYU
Mother of two, newlywed
10+ years of experience
Class Information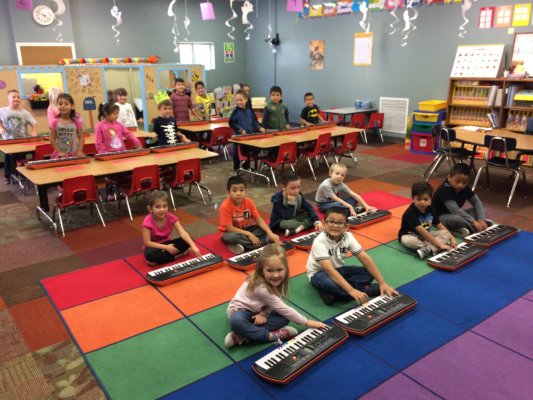 Welcome to our classroom! You will love it here!
• Full-Day K Supply List: This is a list of suggested school supply donations. All supplies will be provided by the school, but donations are greatly appreciated if possible. Thank you!
• Every week, we visit the library and have dance and P.E. Ms. Leavitt is the K music teacher and she teaches her own class music and piano at least 15 minutes each day.
• Homework: The most important homework Ms. Leavitt's students can do is read and return their Take Home Books, and have their parents read other books to them every night. She would like you to make this a part of your daily routine, then spend the rest of your evenings and weekends having fun together! 🙂
• Fill out the online reading log each week to participate in the Road to Success reading rewards program! Minutes must be recorded by 8:45 on Monday morning to be recorded in the library. This program has a lot of fun rewards for participants!!
Class Schedule
Monday-Thursday: 8:25-3:10
Friday: 8:25-1:20
Our Amazing Classroom Aides
AM: Janene Kay
PM: Kristen Killpack
Weekly Reading Log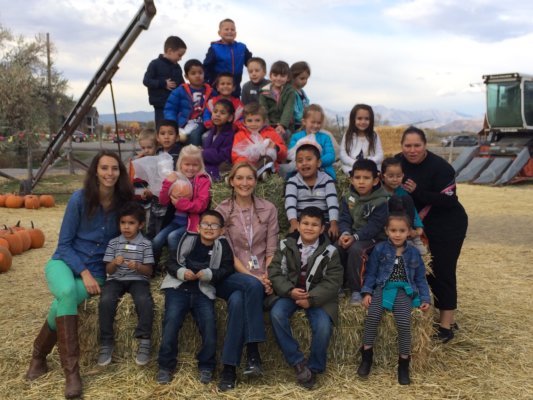 Record your reading minutes on the Weekly Reading Log every week.
Class Newsletters
Skills Practice Sheets
Optional Homework Calendars: